We're people just like you
We strive to take care of our well-being and those of our loved ones.

Everyone has the human right to a long and healthy life.
That's why taking care of our digestive health and how we fuel our bodies with the right nutrients and probiotics is so important.
We envision a world where better health and better well-being can be achieved without unnecessary or harmful chemicals and additives in our bodies.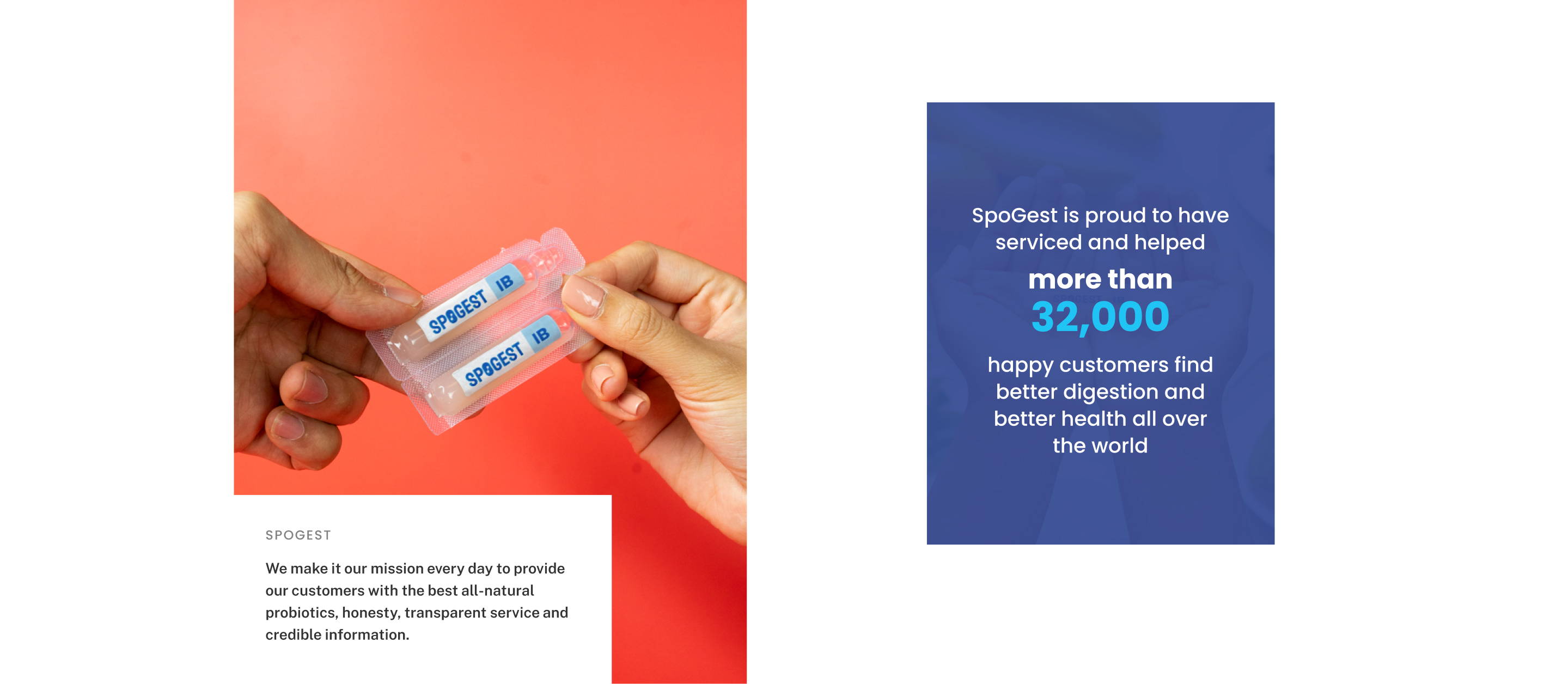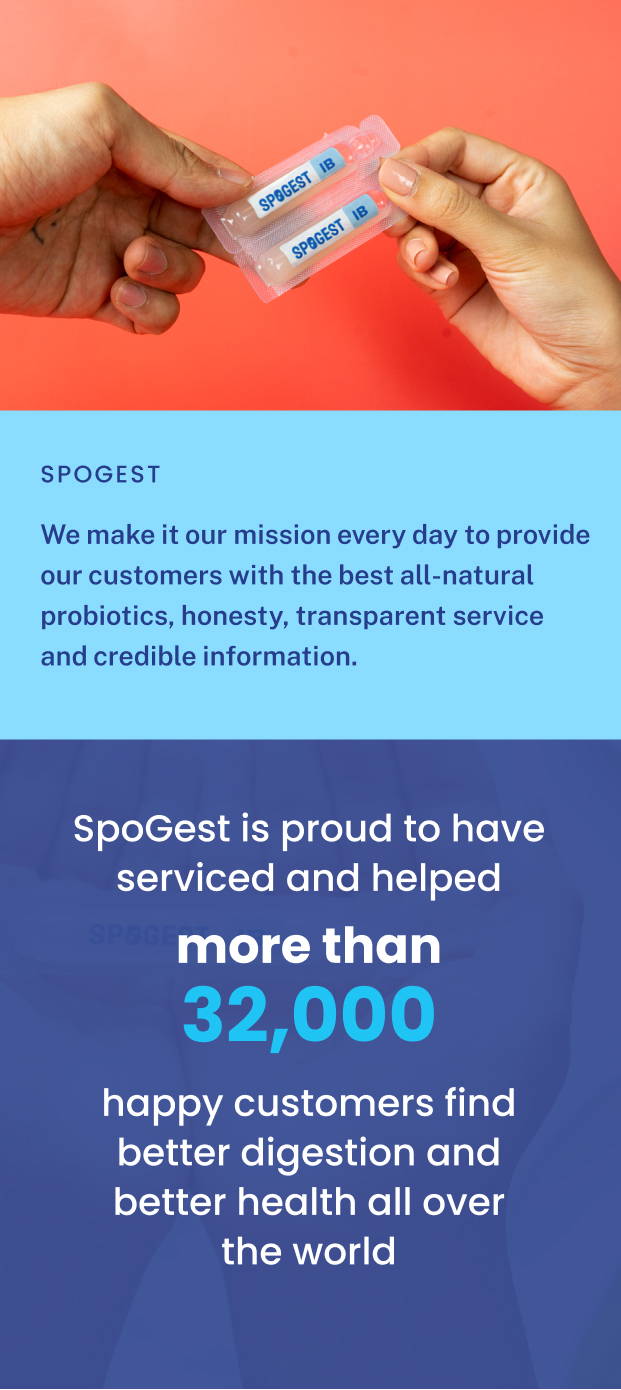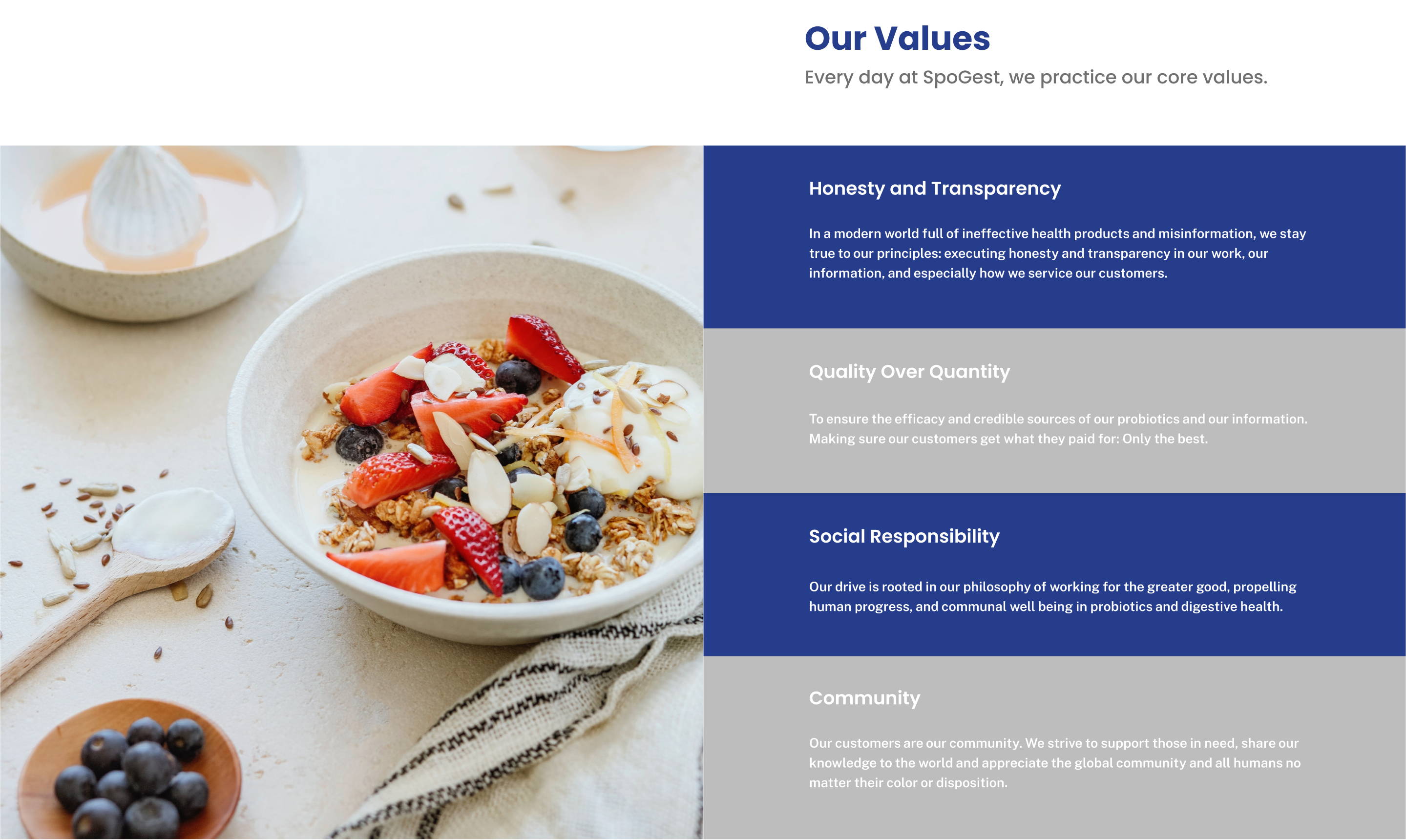 Every day at SpoGest, we practice our core values.
Honesty and Transparency .

In a modern world full of ineffective health products and misinformation, we stay true to our principles: executing honesty and transparency in our work, our information, and especially how we service our customers.

Quality Over Quantity

To ensure the efficacy and credible sources of our probiotics and our information. Making sure our customers get what they paid for: Only the best.

Social Responsibility

Our drive is rooted in our philosophy of working for the greater good, propelling human progress, and communal well being in probiotics and digestive health.

Community

Our customers are our community. We strive to support those in need, share our knowledge to the world and appreciate the global community and all humans no matter their color or disposition.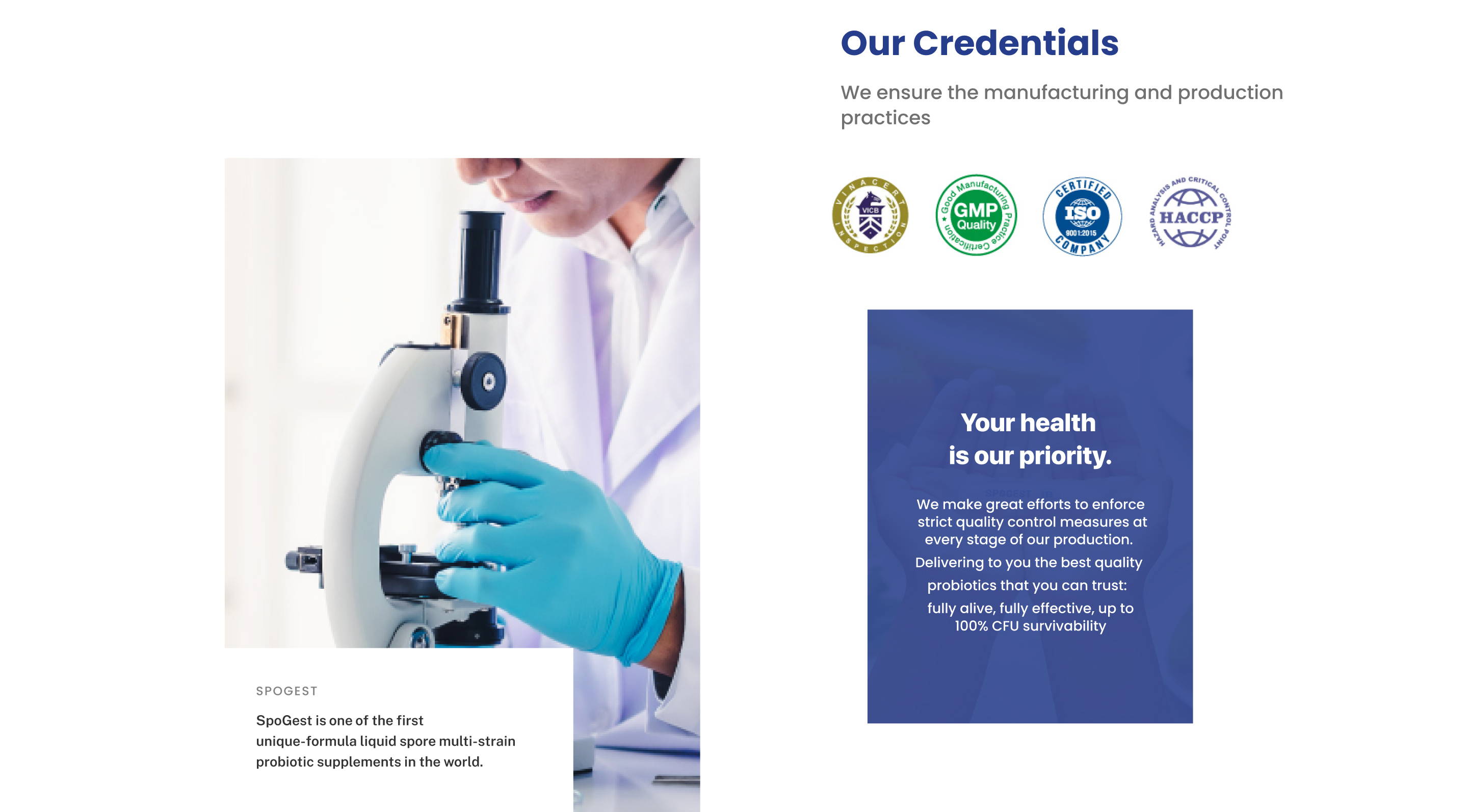 With a Bacillus spore-based formula uniquely designed to survive and thrive, our probiotics are heat resistant, acid resistant and shelf stable with up to 100% CFU survivability.
At SpoGest, we pride ourselves on the high quality and safety of SpoGest probiotics,manufactured and produced with strict quality control measures at every stage of production.
Our manufacturing practices are ISO certified, GMP and HACCP compliant with regular international third-party control and assessment.
We want to share the best of health to our loved ones as well as you and yours. Simple as that.