Reduce
Occasional Gas
and
Bloating
in
5 - 7 Days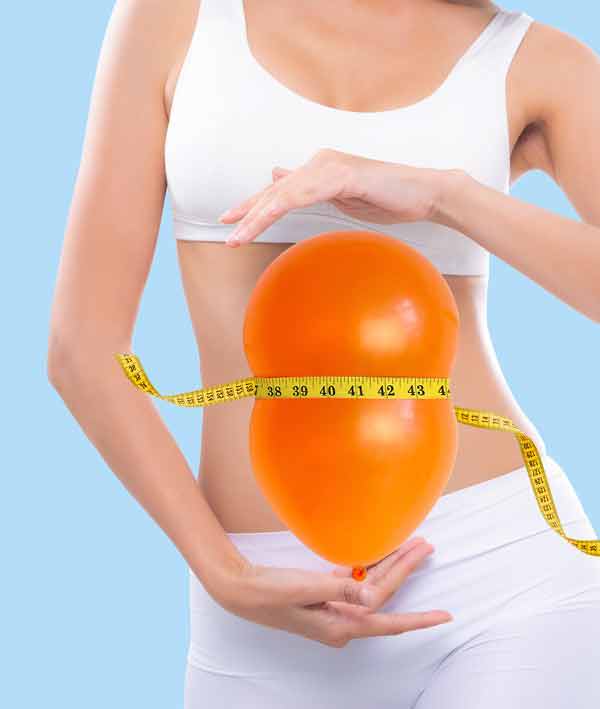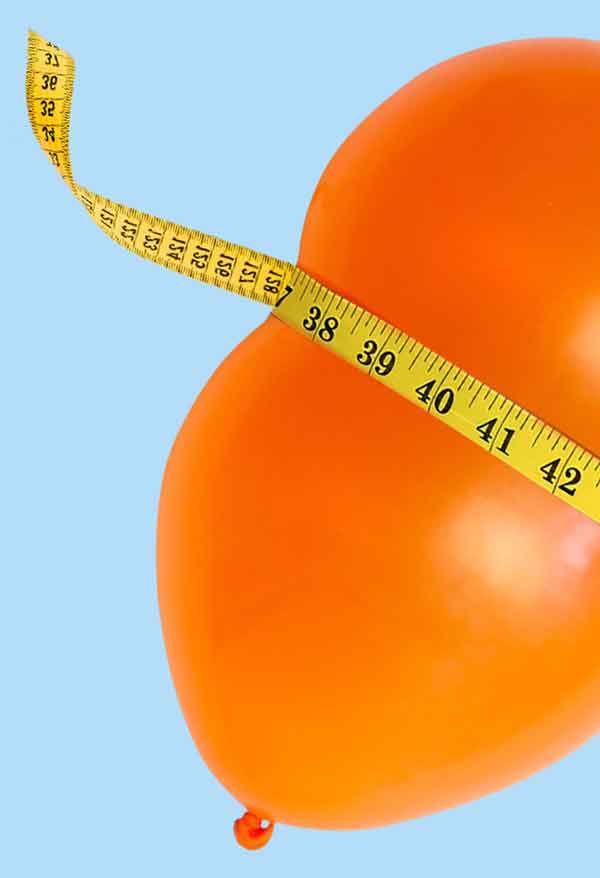 87%
of our customers noticed significant relief in occasional bloating and gas in just
5-7 days
, while others with persistent symptoms see a positive result within 3 weeks.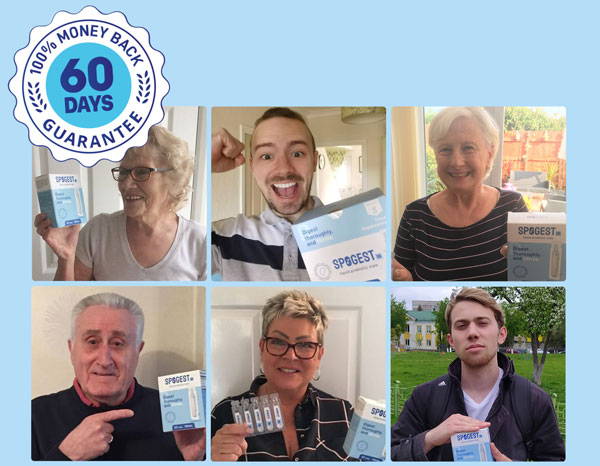 Reduce
Occasional Gas
and
Bloating
in
5 - 7 Days

87%
of our customers noticed significant relief in occasional bloating and gas in just
5-7 days
, while others with persistent symptoms see a positive result within 3 weeks.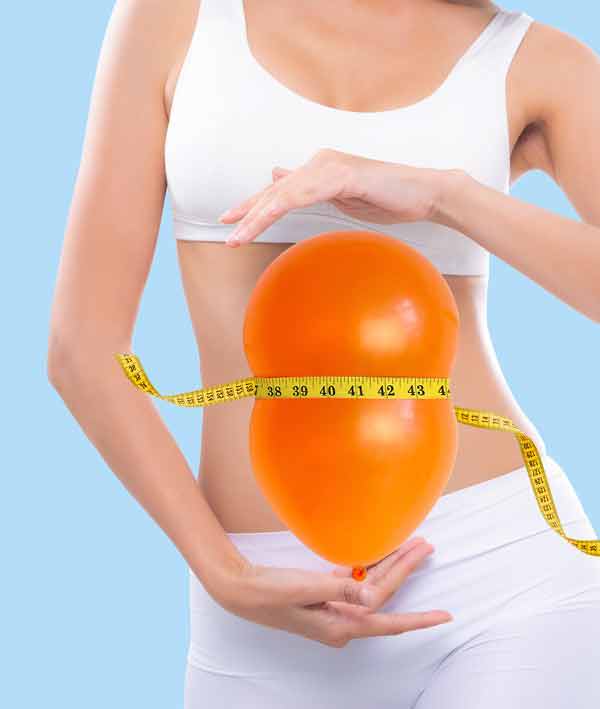 We can't promise you a private room for your voluminous blare or comfort loosen belly, but we guarantee to bring you the long-lasting solution that will effectively reduce your bloated belly and flatulence by resetting your gut microbiome to a balanced one.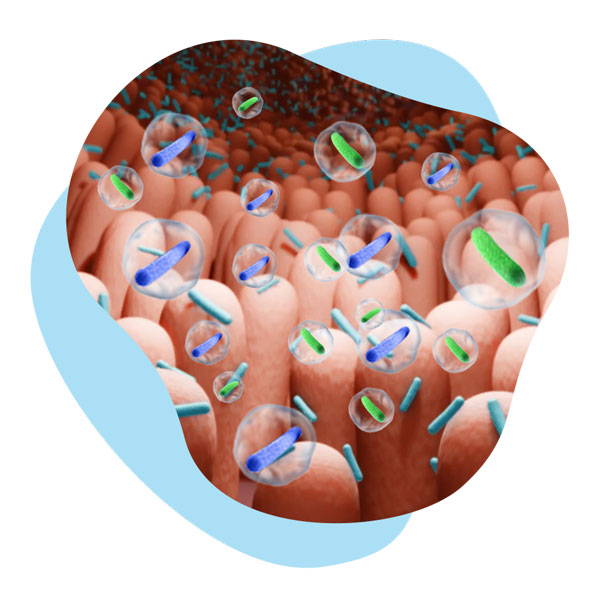 The Shortest Way to Get Ridof Gas & Bloating
Unlike Lactobacillus and Bifidobacterium which are similar to those naturally found in the human GI tract, our soil-based strains of Bacillus subtillis & Bacillus clausii are delivered as dormant spores, making them naturally survive gastric hydrochloric acid, pancreatic enzymes, and bile better than leading brands on the market today. Due to this feature, SpoGest-IB offers more beneficial bacteria in your intestine and provides super-quick relief: 5-7 days for occasional bloating and gas; 2-3 weeks for persistent symptoms.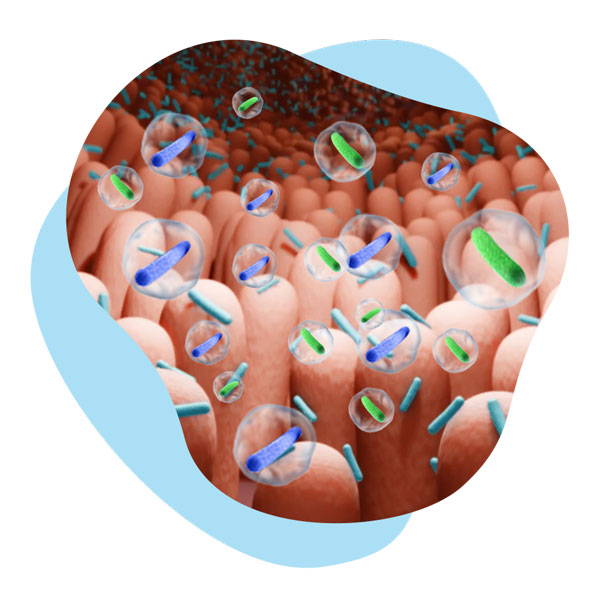 Keep Symptoms at Bay for The Long Term
Spore-form is nature's best design, but we even made it better: spore-based probiotics in shelf-stable liquid form that requires almost no breaking down or digestion, offering the body higher absorption rates of the probiotics' benefits over pills, tablets, or powders. The combination of spore form and liquid form allows our probiotics to cover every surface area of your lower gastrointestinal tract, quickly eliminate occasional gas and bloating, and stably maintain robust gut microbiomes for the long term.
Not sure how to take SpoGest-IB for optimal results?
Refer to the standard instructions below or reach out to our customer care team anytime for your exclusive guidance. We would love to know how much your gut health is improving at each milestone!
Three stages of body adaptation with SpoGest-IB:
STEP 1
STEP 2
◼️ Recommended dosage: 2 vials/day after food (separately).
◼️ Your body starts getting comfortable with the rapid colonisation of the 2 strains of SpoGest-IB.
◼️ Detoxification is expected for about 10-15% of first-time customers. Reduce the dose to 1 vial/day for more gentle support or contact our team immediately for useful advice.

STEP 3
◼️ Recommended dosage: 2 vials/day after food (separately).
◼️ Thrive in the significant transformation you get after your 21-day experience with SpoGest-IB.
◼️ Share with us your journey and let the world know how hard you have been fighting. Rejoice in your new life!
*Please note that SpoGest-IB is NOT for acute or chronic constipation
**SpoGest-IB is not intended to diagnose, treat, cure, or prevent any diseases.
Over 45,000 happy customers worldwide have experienced an amazing gut and amazing life. It's your turn, and that can start today!

No other product even compares!I rarely write a review but with this probiotic, I have to say it has been truly helpful after my chronic Crohn's turned my world upside down. I was struggling to eat my gluten, fiber diets and favorite drinks as I would immediately feel uncontrollable bloated and constant stomach pain then. I had taken numerous probiotics with no result, so I was skeptical before giving SpoGest-IB a try. However, within a week of daily use, it did surprise me that I noticed a substantial reduction in my bloatedness and wind. No more pain after meals and I don't have to unbutton the top few buttons of my pants. No other product even compares!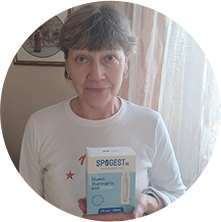 I wasted so much money on different probiotic brands that a day I thought no product gonna help my bloating and diarrhoea, but this stuff proved me wrong. It is the first time I notice a normal and healthy belly after 11 years of living with painful IBS-D. It's crazy how well it worked that 5 days on SpoGest firmed my BM's up and relieved my bloating and flatulence, and I lost a few pounds - an interesting surprise. I love that this product has been made in liquid and requires no refrigeration. Try it, nothing to lose but everything to gain.


I had some diarrhoea and a real bad gas problem virtually every moment of the day. It's embarrassing that I couldn't control it and found it hard to stay near people for quite long. That's terrible and disrupts my life. My dad who has been diagnosed with UC bought me this one as this stuff had worked well for him. To be honest, I didn't see any improvement in the first 2 weeks. But from week 3, this has done a number on my gas and flatulence. I have to say 70% less gas, less tummy pain, and stool has been well-formed, light abdomen after every meal. I'm now on the 3rd order and will be sticking to this amazing product