Liquid Probiotic Vials
specialized for Diarrhoea
Diarrhoea is characterised by loose, watery stools or frequent bowel movements (three or more times in one day). This digestive symptom can be acute or chronic. Acute diarrhoea means diarrhoea that lasts from one to two days. This might be caused by a viral or bacterial infection or due to food poisoning.
There's even a condition known as 'traveller's diarrhoea,' which comes from being exposed to bacteria or parasites while on vacation in areas with poor public hygiene. Chronic diarrhoea is when the condition doesn't go away for at least four weeks. This is usually because of an intestinal disease or disorder.

A food intolerance/allergy

An adverse reaction to medication




Gallbladder or stomach surgery
Signs and symptoms of Diarrhoea may include


Abdominal cramps and pain


Blood and mucus in stools



SpoGest-IB: The Best Probiotic for Diarrhoea
Grouping of food bacteria, probiotics can be used to re-establish a healthy microbiome to combat diarrhoea. No matter what the cause of diarrhoea, the digestive system is likely going to be off-balance because of bowel irregularities. Probiotics are able to support optimal digestion and return the gut to balanced colonies of microbes. However, not all probiotics are equally effective. The best probiotics for maintaining regular bowel habits are Bacillus species. Being spore-forming bacteria, the advantage of them over non-spore formers such as Lactobacillus is that they are heat stable and can be stored at room temperature without any loss of viability. Those spore-forming bacteria are also resistant to acidic conditions of the stomach and hence can survive the transit to reach the intestine. Experimental data suggest that Bacillus probiotics can adhere to the bowel wall and colonise the mucosa. As B. clausii is extremely stable to acidic conditions, the entire dose of ingested bacteria reaches the small intestine intact.

SAVE TIME
Struggling to find a fast-working solution for your gut health?
SpoGest-IB is a perfect harmonisation of 2 superior soil-based strains, Bacillus subtilis & Bacillus clausii. These natural spore-forming probiotics offer super-quick efficacy compared to other widely used bacteria. With SpoGest-IB, we guarantee that you will notice significant improvements after a minimum of 2-3 days for occasional indigestion and a maximum of 3 weeks for persistent conditions

🟣 2 superior soil-based strains
🟣 Super-quick efficacy: 3 weeks for persistent conditions and 2-3 days for occasional indigestion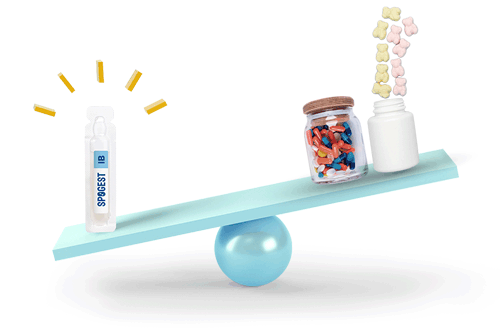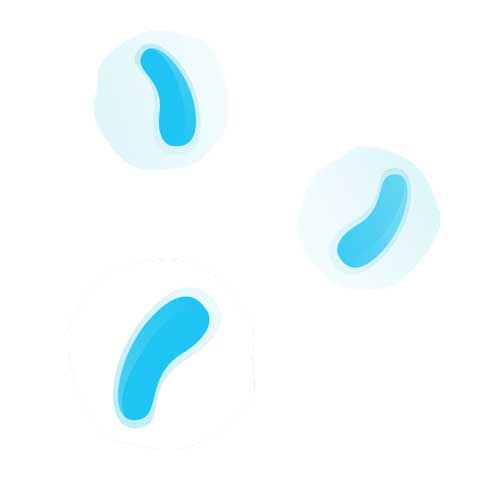 DRINK LESS
Scared of forever burdening your intestinal microflora with excessive bacteria?
SpoGest-IB has been biologically engineered into a shelf-stable liquid form that requires almost no breaking down or digestion, offering the body higher absorption and higher optimization rates of the probiotics' benefits over pills, tablets, or powders. SpoGest-IB is NOT a daily probiotic that requires to be consumed everyday for the rest of your life. Take it when your gut needs it and flourish.
🟣 Take it when your gut needs it
🟣 NOT a daily probiotic that needs lifelong consumption

GET MORE
Feeling irritated to try various products with minimal to no improvements?
🟣 A wise investment for long-lasting effects
🟣 Individualised Healthcare guidance
SpoGest-IB is a wise investment for a long-lasting effects. Instead of worsening the financial burden by spending hard-earned money on ineffective products, rescue your digestive system with the life-changing probiotic SpoGest-IB. No more wasting, no more struggling. Get individualised healthcare guidance to achieve the optimal results and become our loyal customers to enjoy the most dedicated support.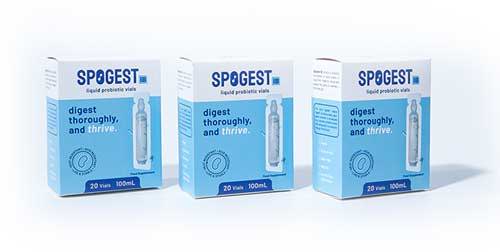 Over 45,000 happy customers worldwide have experienced an amazing gut and amazing life. It's your turn, and that can start today!
Olivia Nelson United Kingdom

So it's been over a week since I started taking the product (2 vials/day) and the results has been nothing short of astounding. I am now able to eat more varied things than i could before, things including bread, biscuits, cakes, omelette and so on. Things i avoided like the plague before, and i have had no bad reaction to them like i used to, except once but i think after about 20 years of not having them i did go a little crazy on them and might have eaten more than i should. But overall, the urgency, bloating and looseness have gone. It's honestly like being given my life back, and i actually feel positive about my future instead of feeling like i'd be a burden on anybody (so i guess it's helping my mental health too). It might cost a bit but for the relief and happiness it brings it's worth every penny.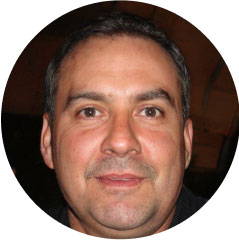 Allan Roberts United Kingdom

This has given me my life back!
This product is amazing. I've struggled for years with gastro issues, having multiple surgeries, tests, and no answers. I found this product on Instagram (or maybe FB?) and I was sceptical but bought it anyway. Thanks red wine :)))) It has literally changed my life. It takes a little time, so give it a couple of weeks, but all of a sudden, you'll notice it's all less urgent, and gasp - more solid movements! It's incredible. The vials taste like nothing and are super easy to take. Try this product if you struggle with UC or any sort of loose movement situation. I hope it changes your life like it did mine. Thank you SpoGest!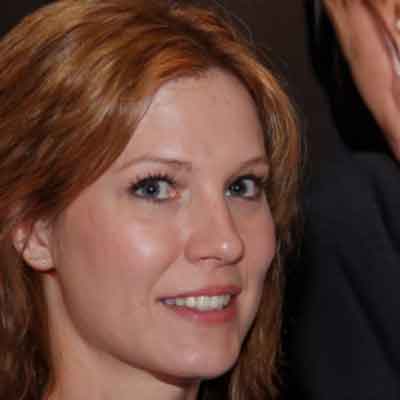 Becky Jean United Kingdom

After trying every top brand this is the best!
I have been using them for a month now and I notice a real difference. Instead of rushing to the toilet 5 or 6 times a days I'm having a couple of non urgent normal bowel movements and maybe one "runny" 1. I was a bit hesitant to buy this but now I'm glad I did. I was diagnosed with diverticular disease some years ago and this is helping better than loperamide ever did and I've found live yogurt useless. I know it's not a cure but it's the perfect supplement that's balanced out the problems I've been having. I've also granted this product to my dad (which has similar condition) and to another friend with problems. Everybody loves it. Will be helping them order more.